Pink Butterfly Ashkeeper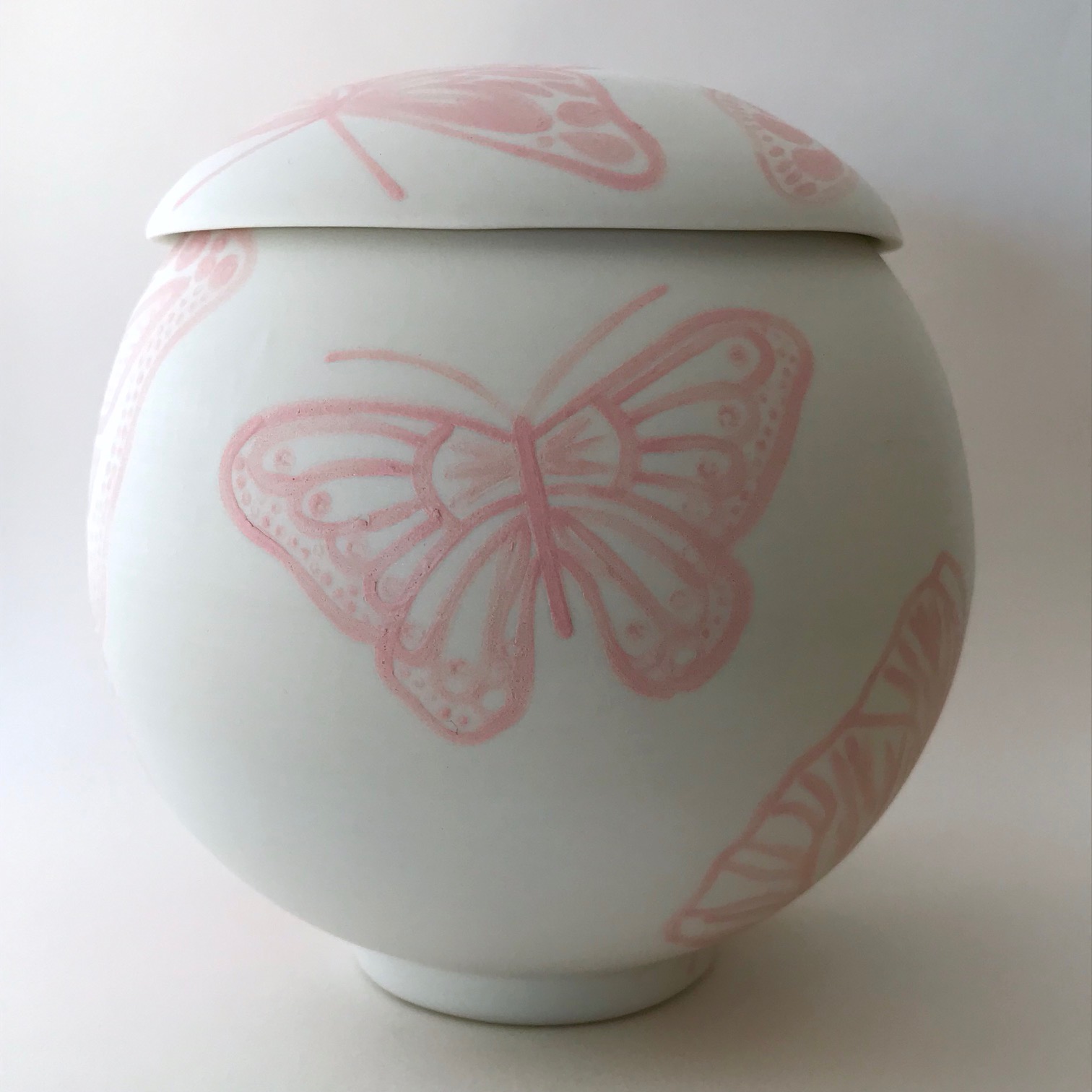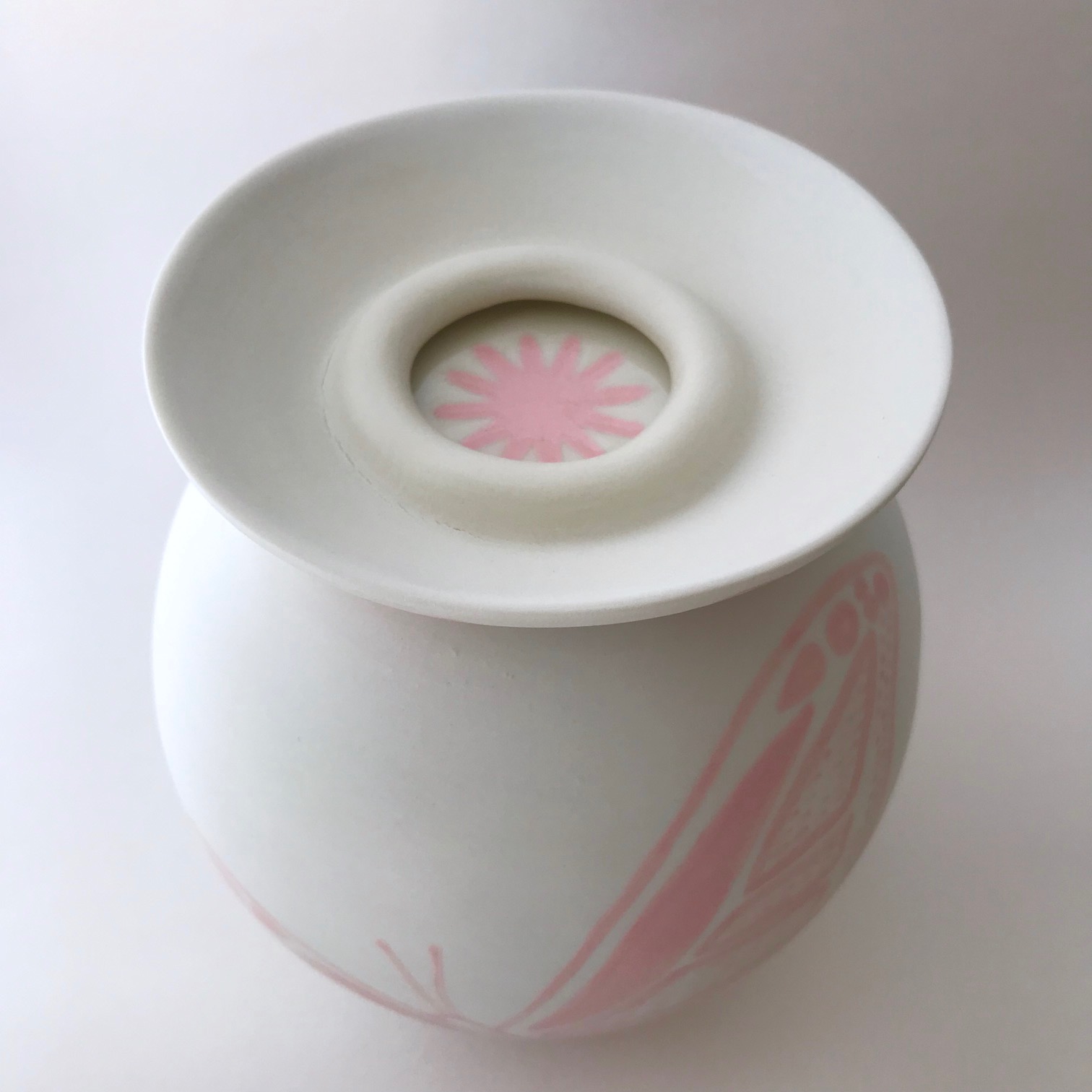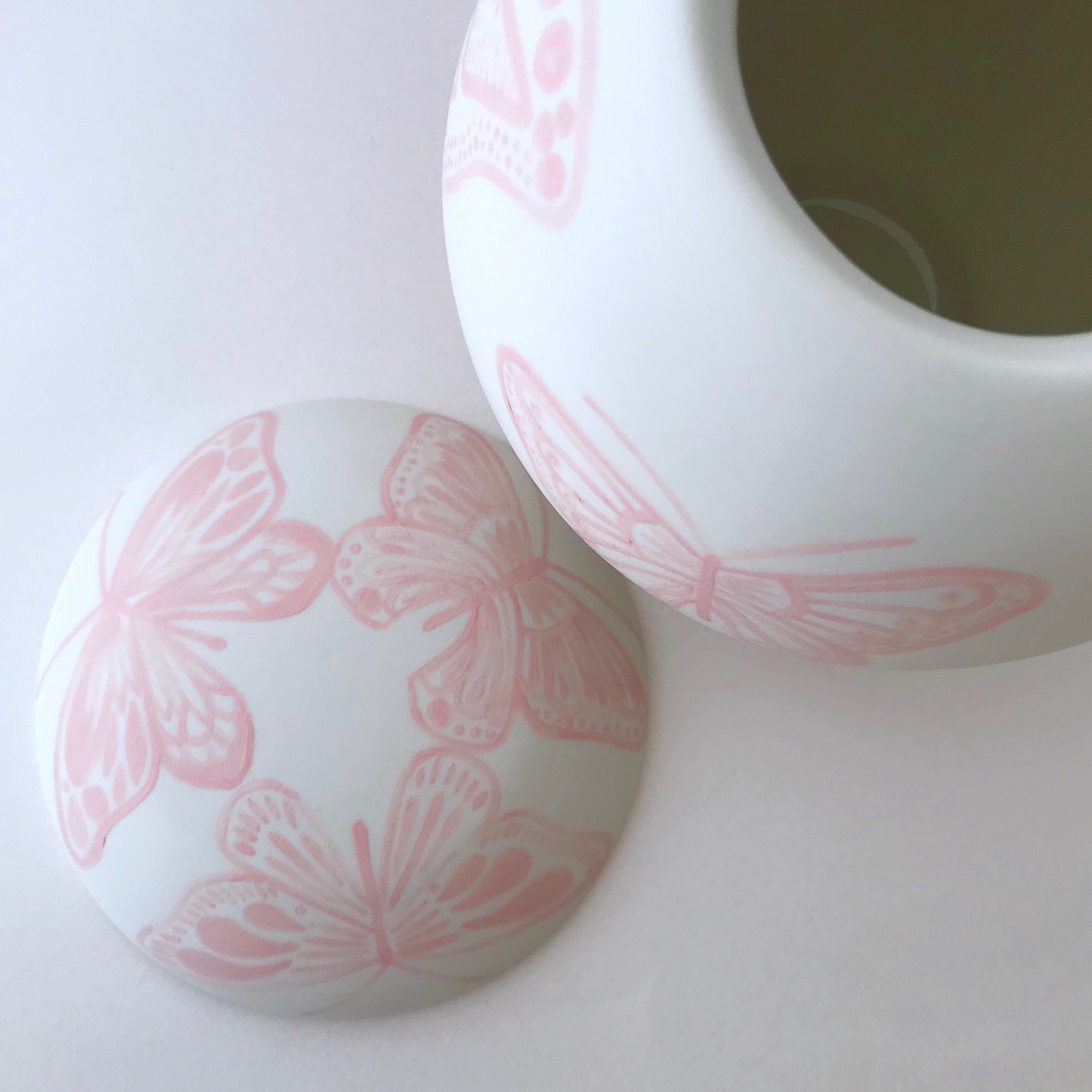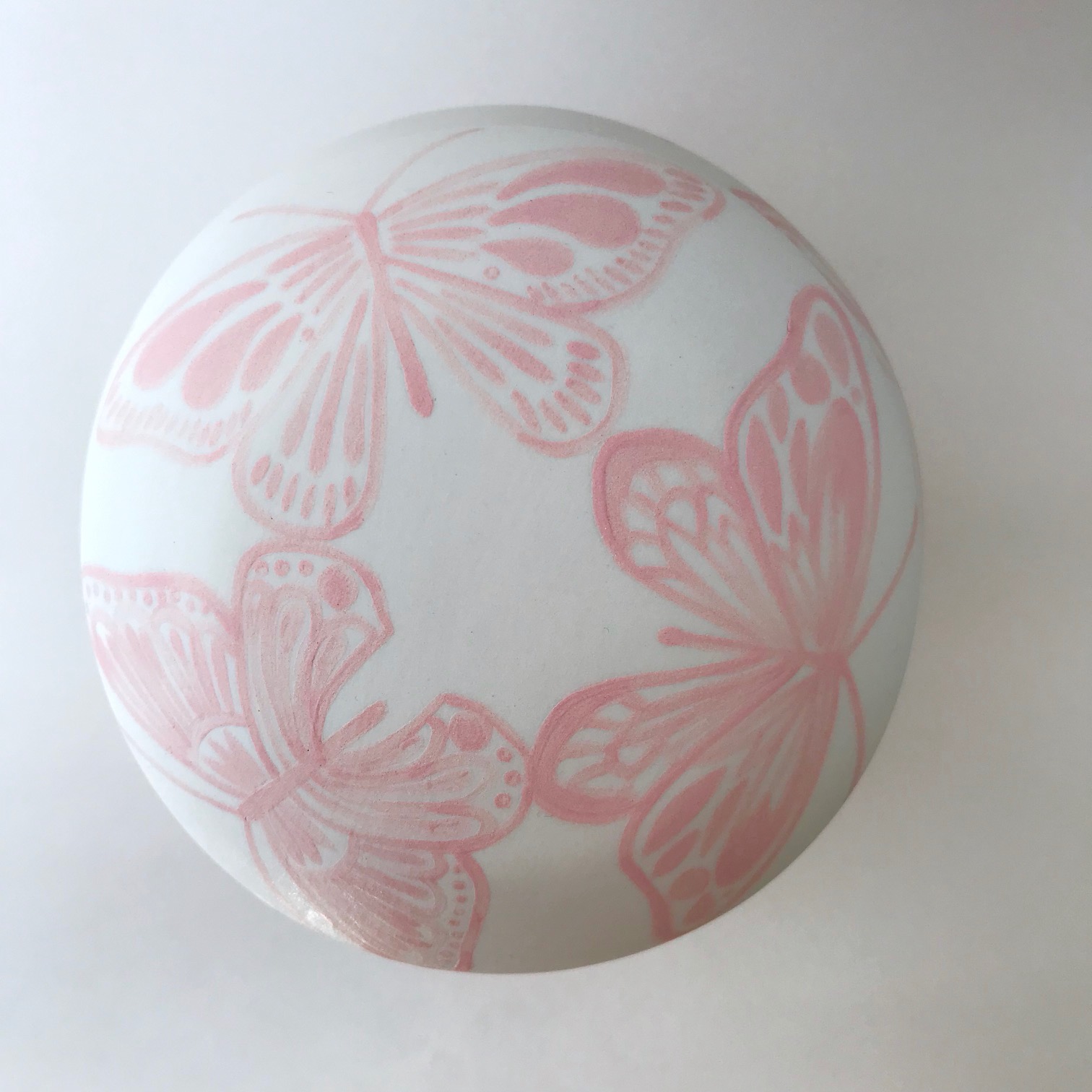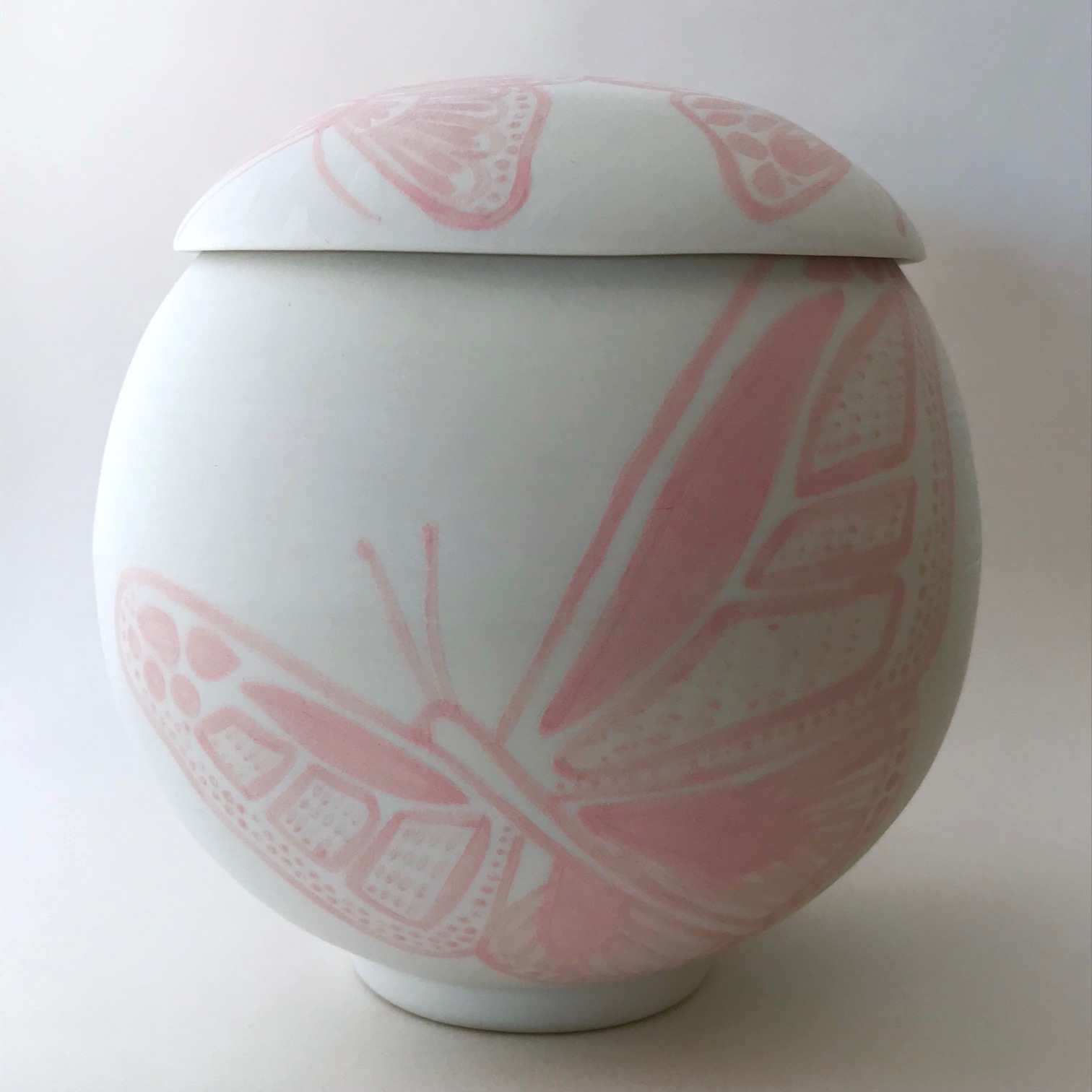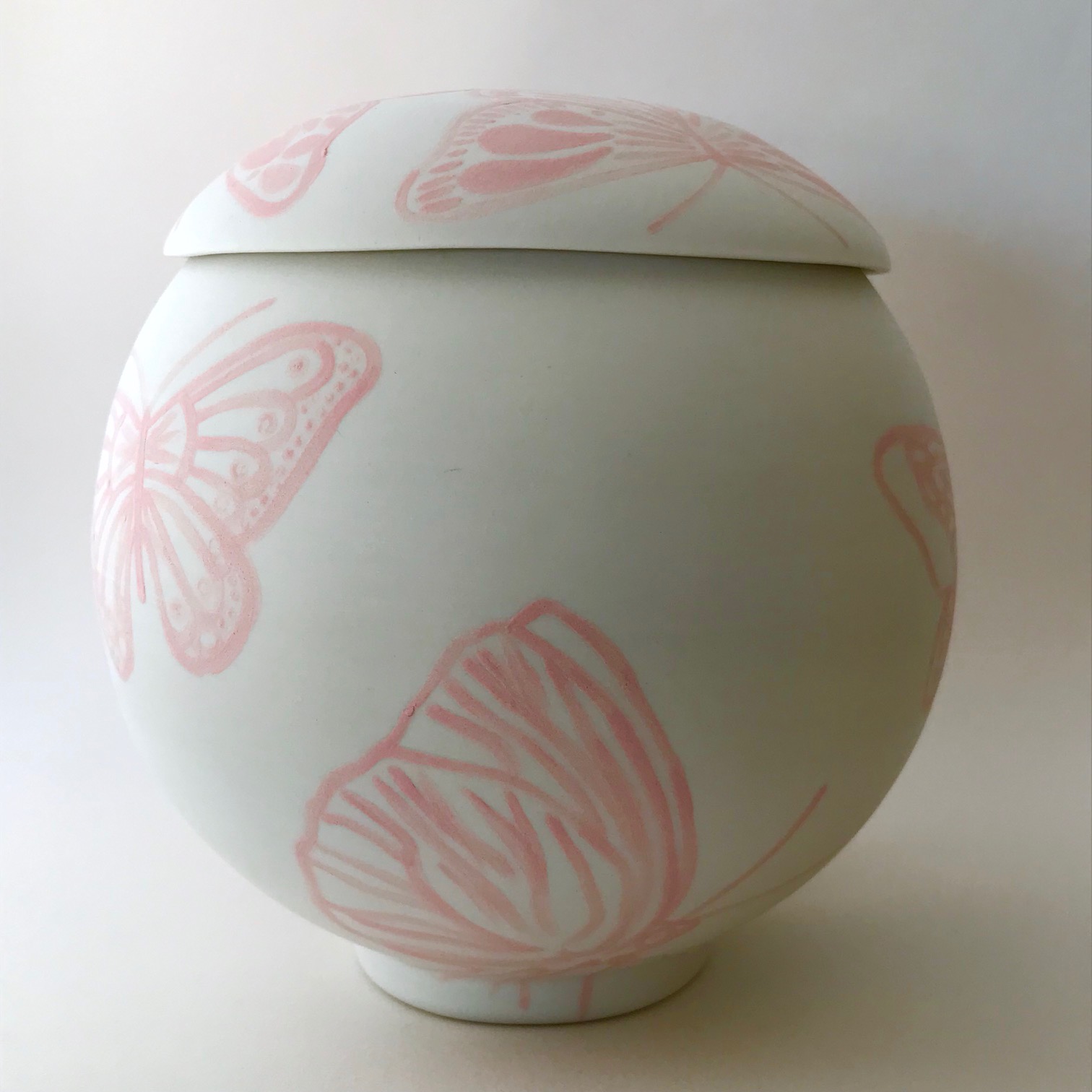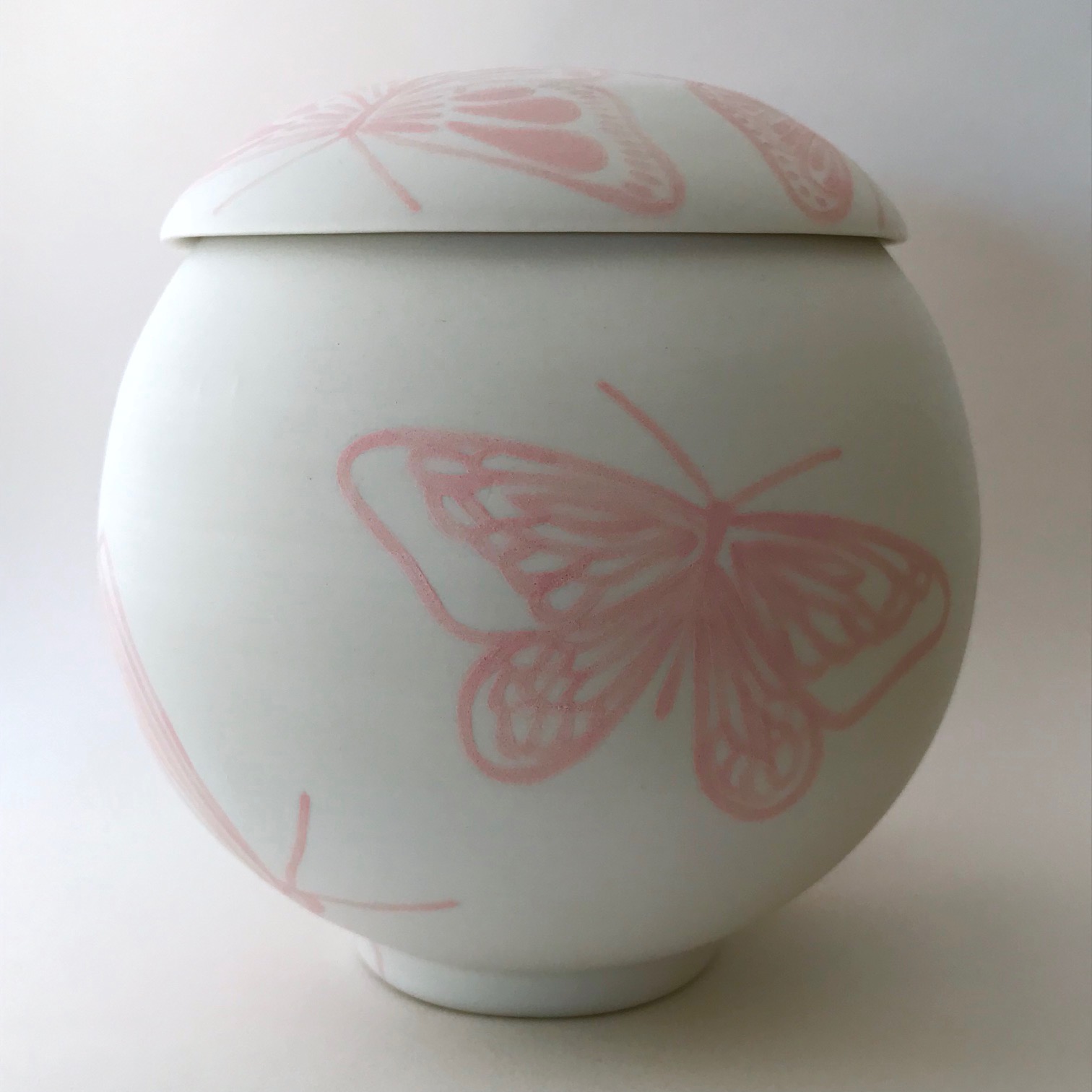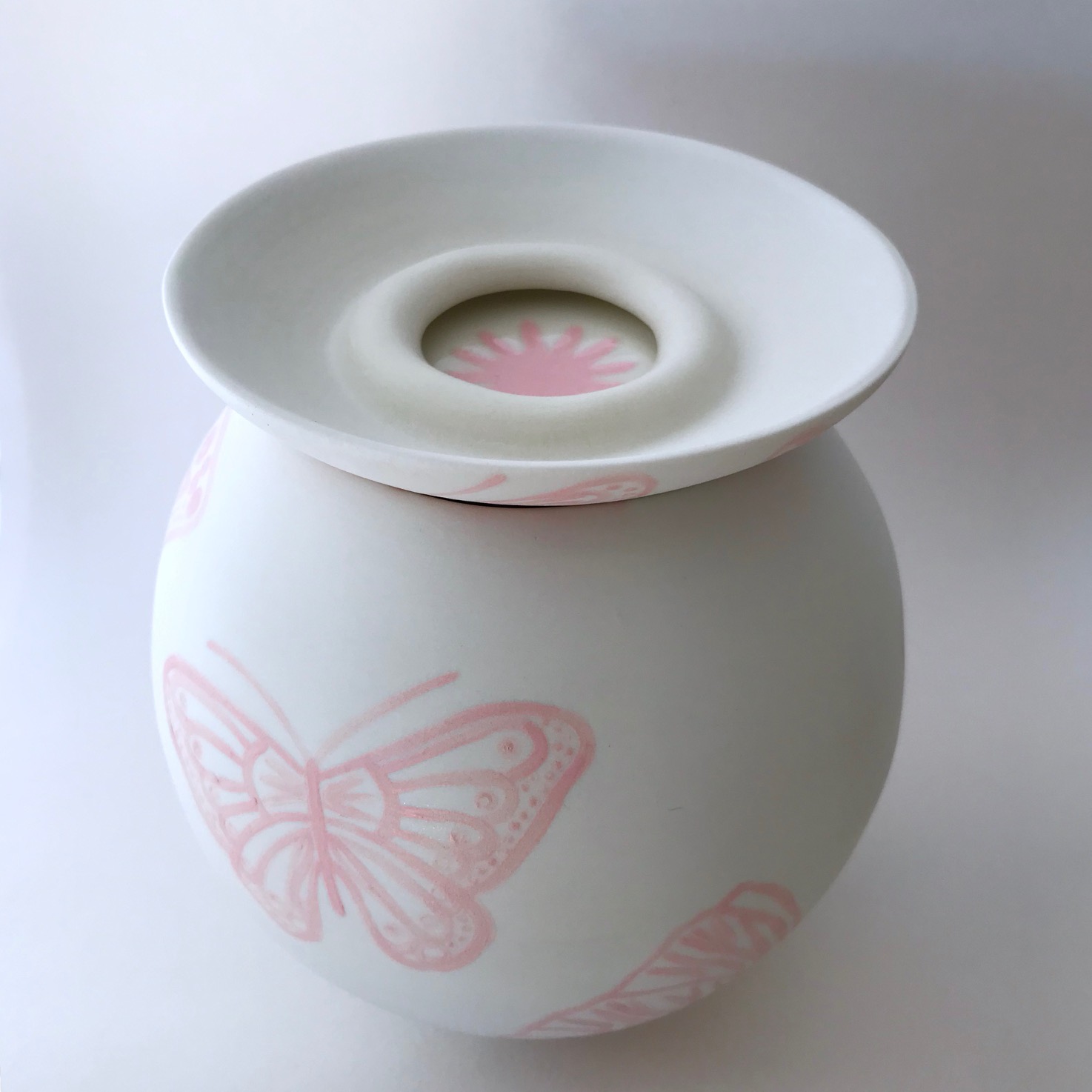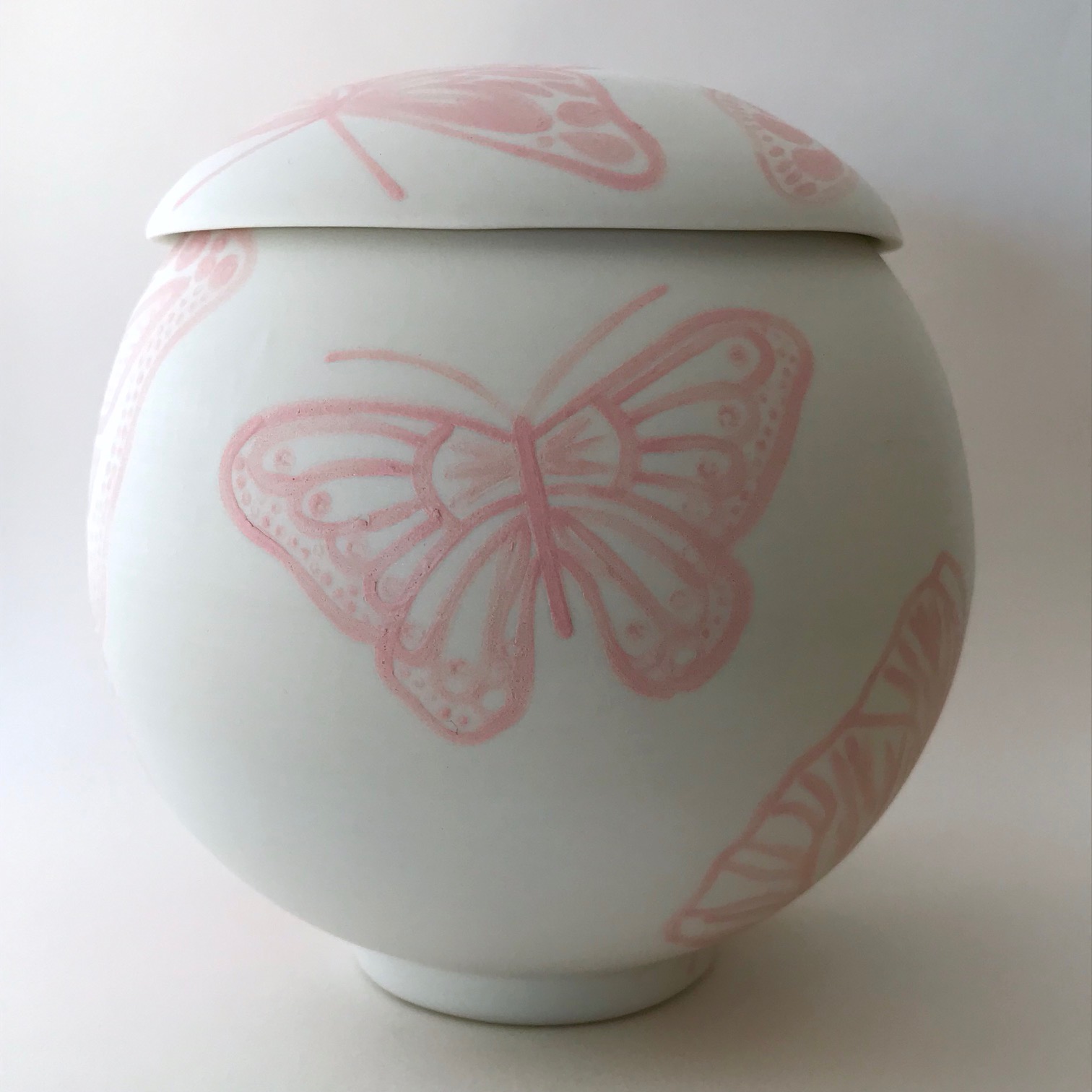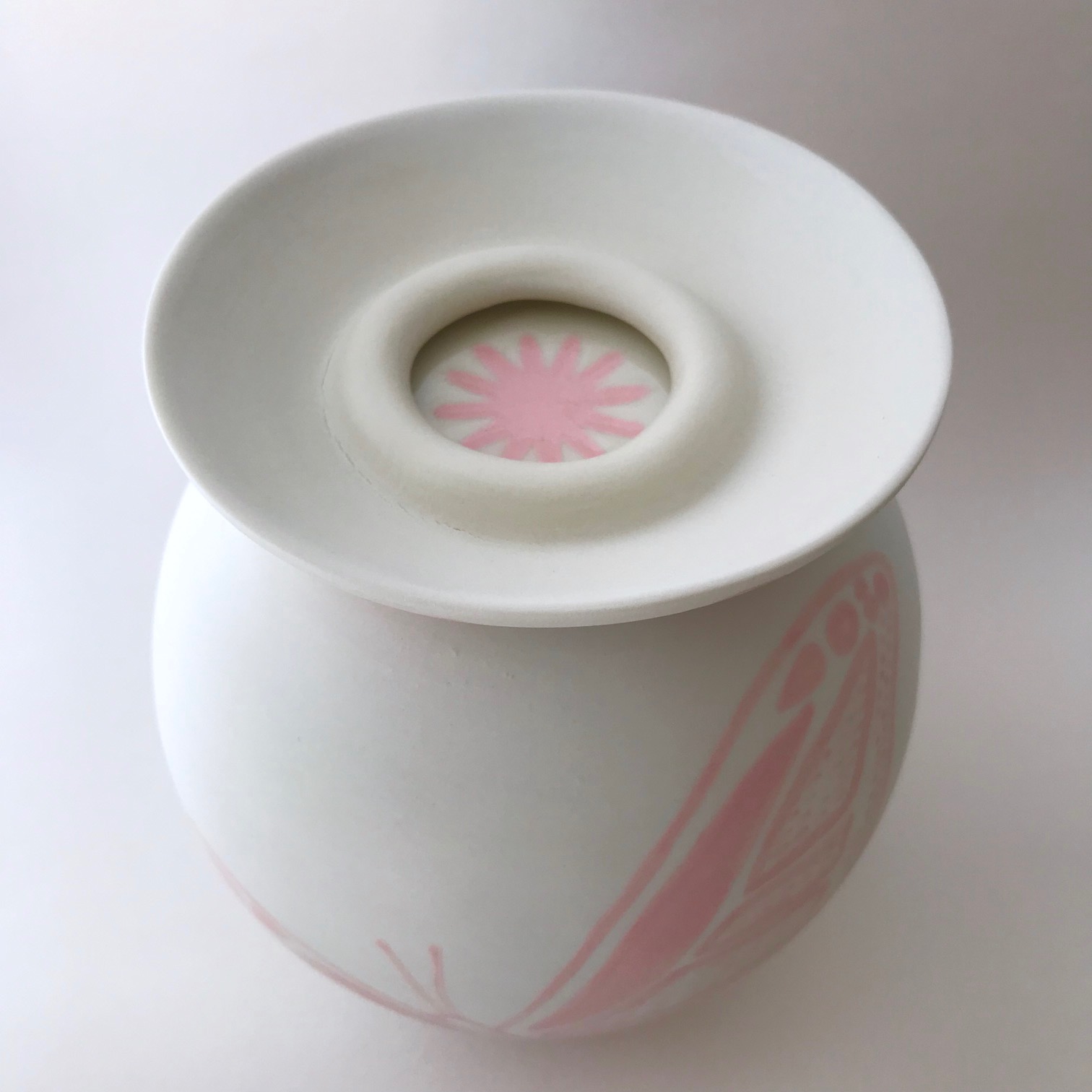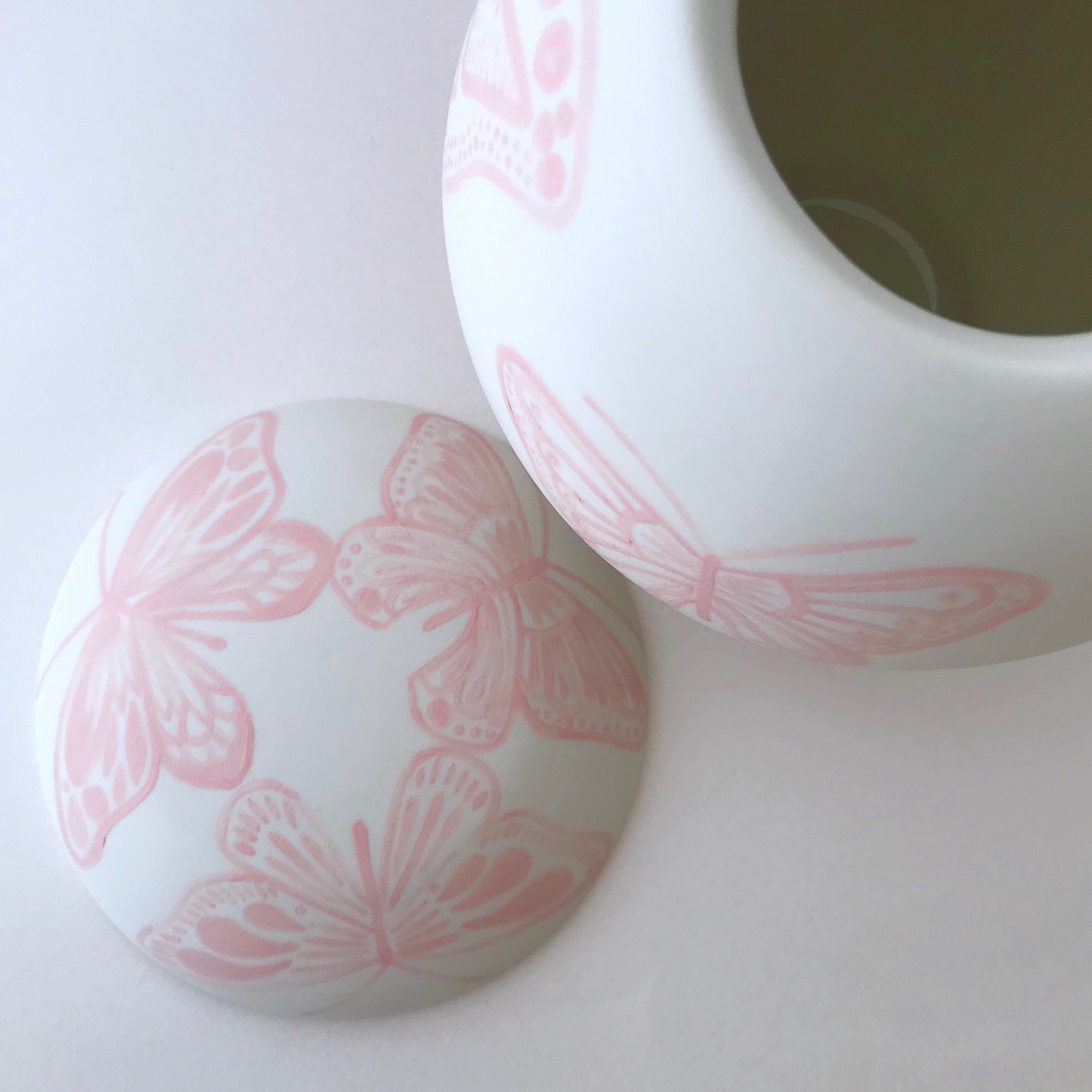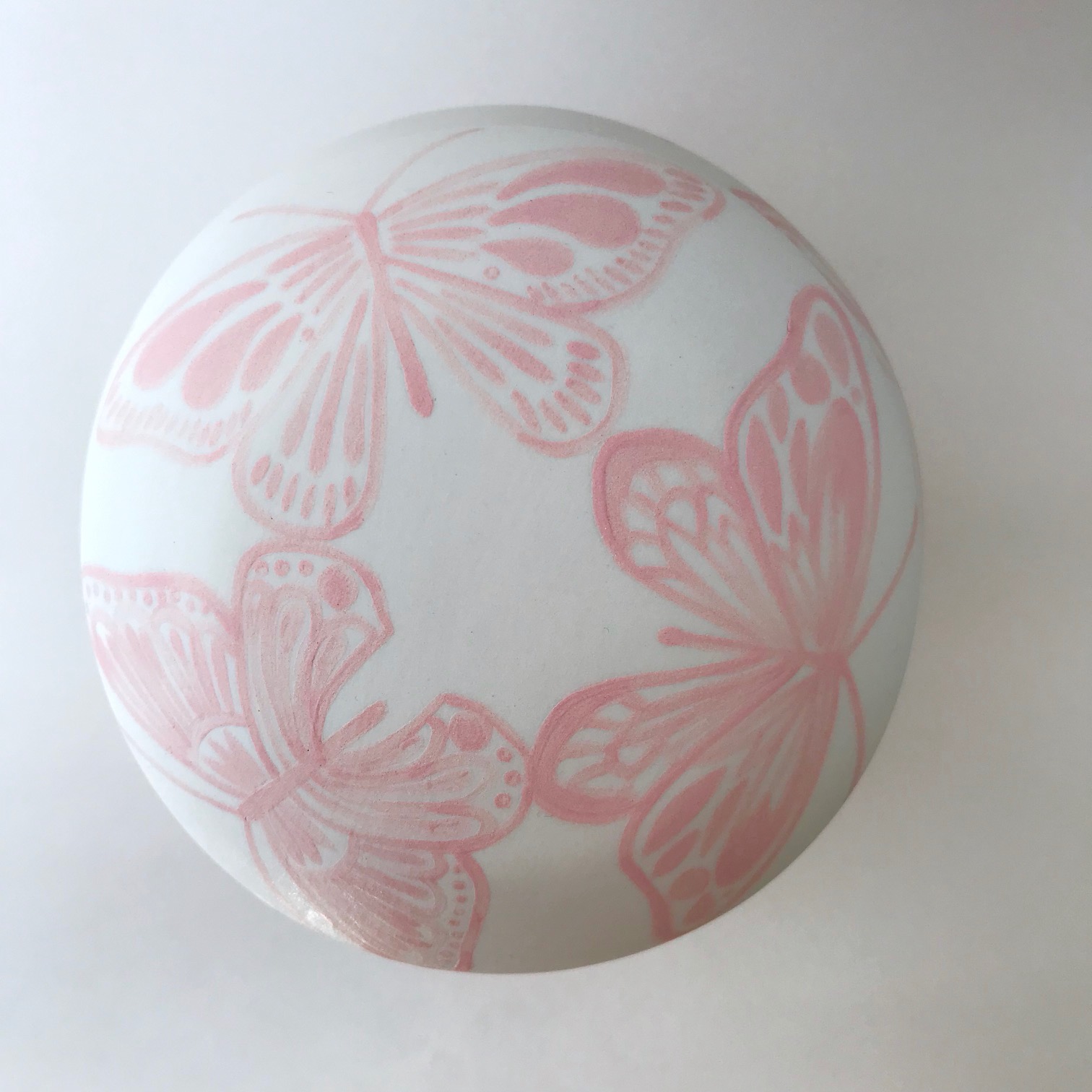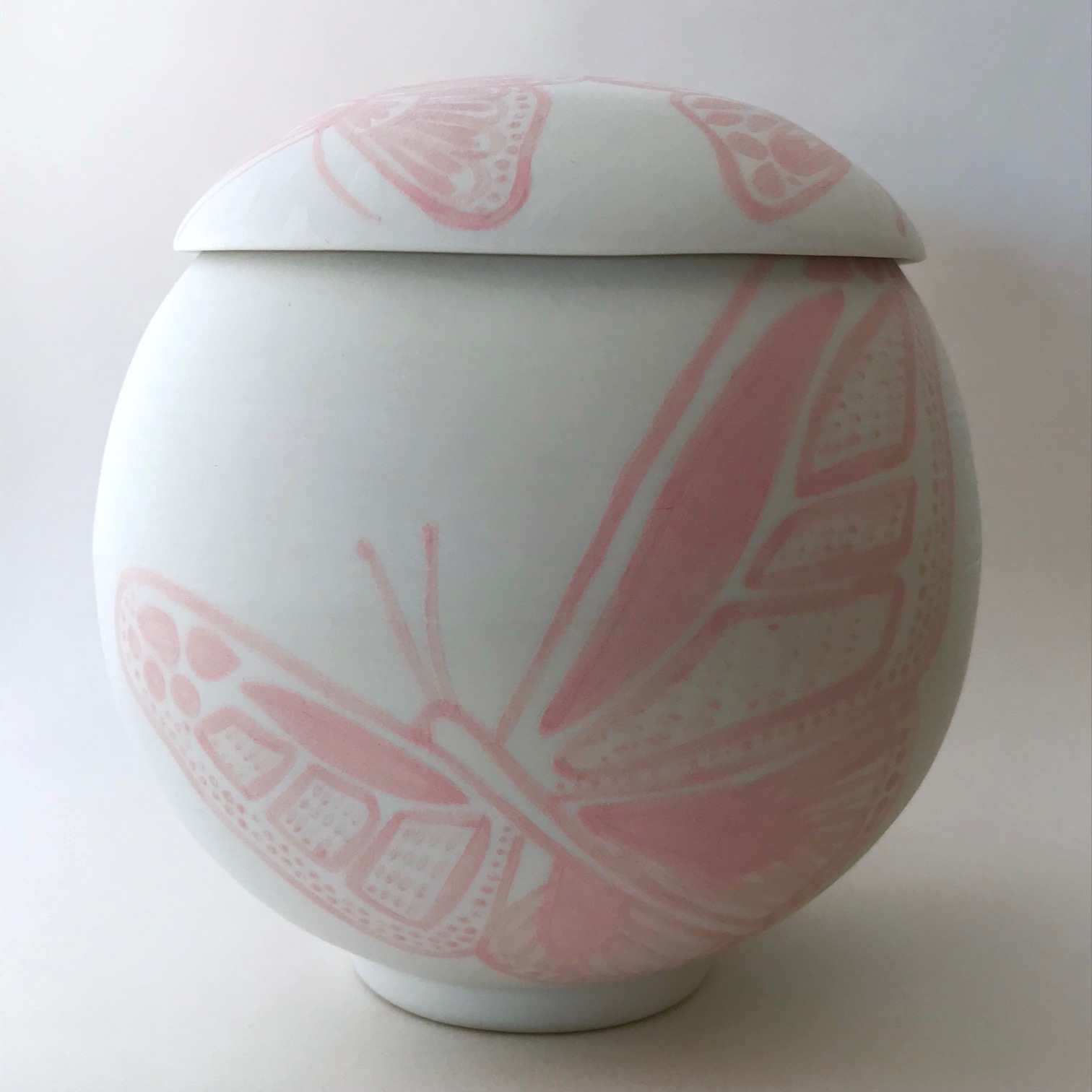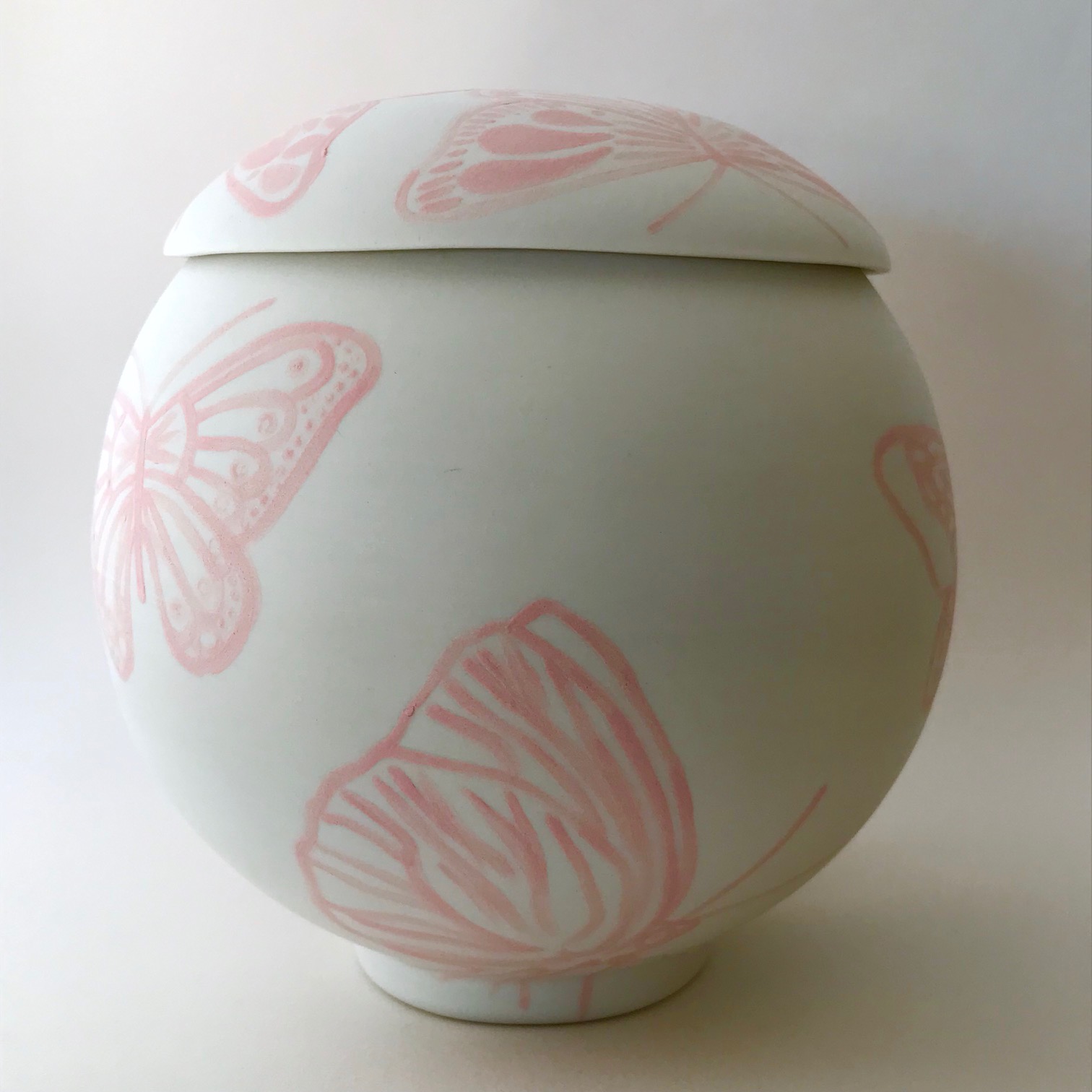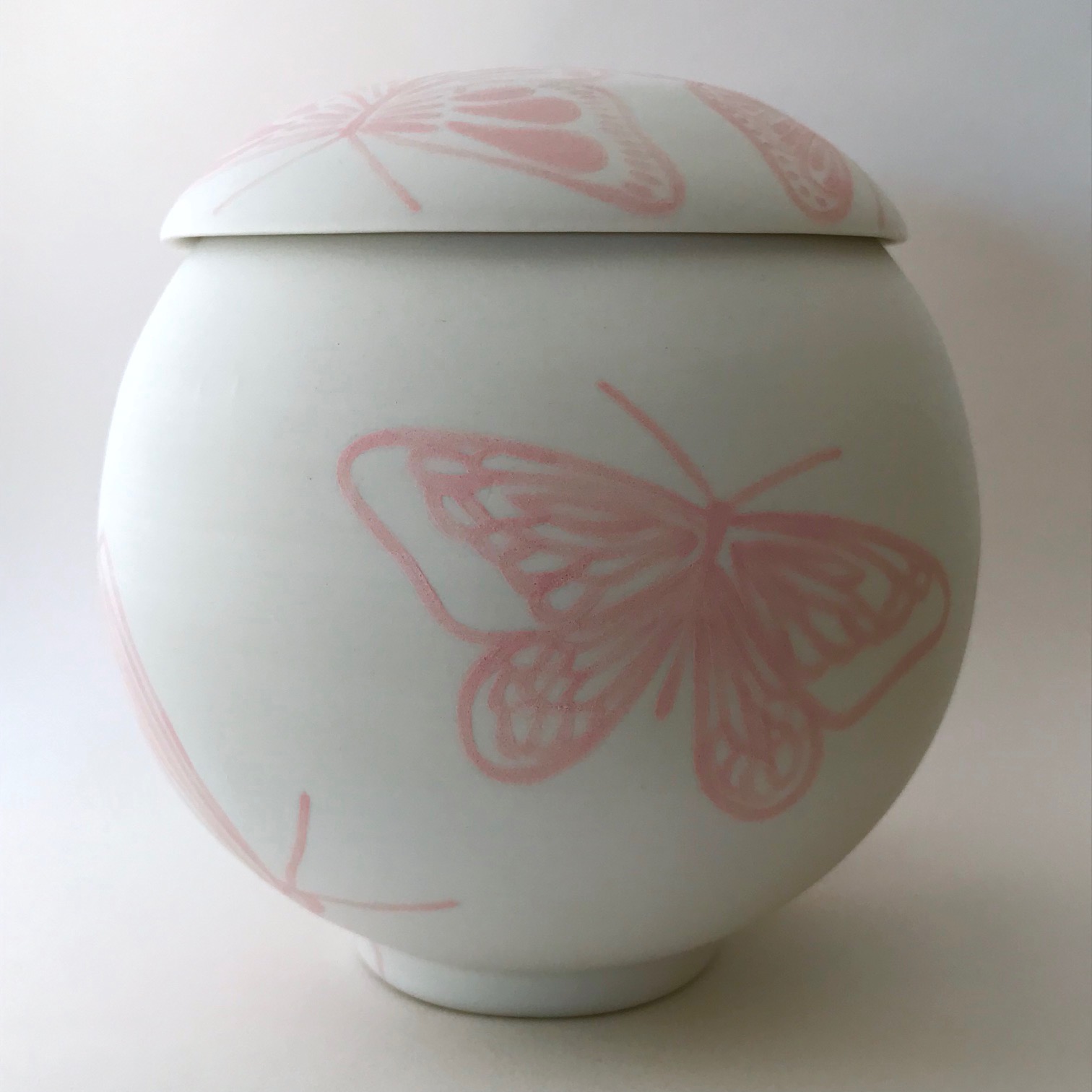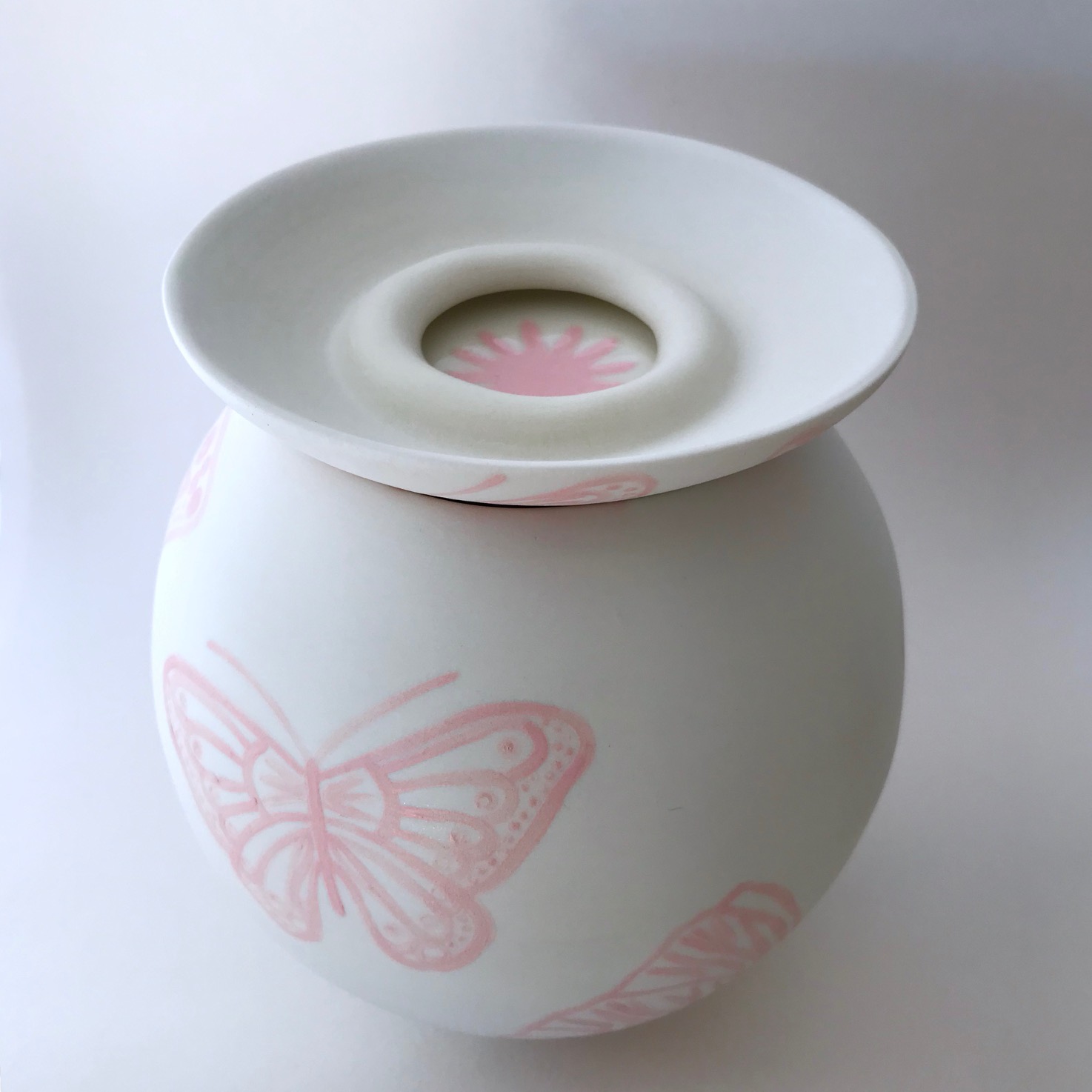 Pink Butterfly Ashkeeper
This small Pink Butterfly Ashkeeper was made to symbolise transformation, renewal and rebirth. Butterflies are a common sign sent from loved ones as a sign that their spirit lives on.
Handmade Item Materials: glaze, underglaze, Baby Pink, porcelain
This small Pink Butterfly Ashkeeper was made to symbolise transformation, renewal and rebirth. Butterflies are a common sign sent from loved ones as a sign that their spirit lives on.

*******

Crafted by hand, Ashkeepers are a beautiful way to help cherish and nurture the memories of those loved and lost.

Ashkeepers are designed to hold the ashes of a loved one or personal keepsakes or both. Included with the Ashkeeper is a blue velvet drawstring bag to place ashes or keepsakes inside (Note: the velvet bag must be inside the Ashkeeper when transferring ashes). Once inverted, the lid of the Ashkeeper creates a special candle holder for times of remembrance.

Intentionally spherical, created from high fired porcelain, Ashkeepers bring life to the sadness of death and encourage us to cherish positive memories forever.

An outcome of my own personal healing, an Ashkeeper is designed to do just that. Death and bereavement are incredibly personal experiences and no two people ever experience loss in the same way. Ultimately, my Ashkeepers are an expression of my life's experience. My hope is that by incorporating these sacred pieces into your daily life, you too may uncover the gifts and wisdom they have to offer.

*******

Crafted by hand for you - an Ashkeeper for human ashes or an Ashkeeper for pet ashes or to hold special keepsakes. The Ashkeeper is glazed on the interior of the main sphere and is also glazed on the underside of the lid where you can place a candle for times of remembrance.

The small Pink Butterfly Ashkeeper is made of high fired porcelain, the designs are painted by hand and it is glazed on their interior. This Ashkeeper has an 800ml capacity = 49 cubic inches. Sizes are approximate and will vary slightly as each piece is crafted by hand.

In order to hold all your beloved's ashes in one of the Ashkeepers, you'll need to know the approximate body weight. If you are not comfortable with this, some funeral homes/pet crematoriums in your area should be more than accommodating to help you out here. The crematorium that provided the service should be able to give you a size/capacity from their records.

One pound of body weight will yield just less than 1 cubic inch of ash.
Assume that: 1 pound body weight = 1 cubic inch ash.
Approximate Weight = Approximate Cubic Inch Size.

It is always best to go bigger than you think you need, especially if you intend on having other items in the Ashkeeper with your beloved's ashes. If you are close to the maximum volume of the Ashkeeper, I recommend ordering a larger size Ashkeeper if you want to ensure that all the ashes fit.

All Ashkeepers are made with patience, precision and love.

As my pieces are handmade and handpainted, they contain some form of imperfection and variation (in terms of colour and size) which are in no way faulty. My creations do not have manufactured exactness. Items have been photographed under natural lighting. Please be aware that the actual colour of my pieces will vary slightly from the digital image represented on screen.

The glazes I use are food safe and lead free. I do not recommend putting handmade Ashkeepers in the microwave, oven or dishwasher. They are bespoke pieces and are made with patience, precision and love so please treat them with care. Avoid contact with staining foods and greased hands on unglazed exterior surfaces.

Ashley Fiona - Ashkeepers & Ceramics is a one woman ceramics studio. I travel to the post office once a week, all purchases will be posted on my dedicated posting day, and will take time to process and safely package before I can post it to you. There are no guarantees on when your parcel will be delivered, if you need it ASAP please let me know before you place your order.

Please see the FAQ's page on this website for shop policies, shipping information and care instructions.

All designs, images and content copyright © Ashley Fiona McHutchison 2019 all rights reserved.